Upload
Alfardan Properties
Doha, Qatar
Posted 2019/07/11 14:38:22
Expires 2019-09-09
Ref: JB3971398
Job Description
Review of accounts as per IFRS
Review of all MIS reports
Monitoring income and expenses as per budget and previous year
Preparation of annual budgets
Creditors management and payments on time
Staff training development
Carry out any additional duties that the management assigns within the scope of the department
Other ancillary operational tasks
Proper review of all information produced under area of responsibility (15%)
Provide guidance/instructions to staff on their responsibilities (15%)
Interact with Auditors (Internal/External) & participate on audit related projects (20%)
Meet agreed time for work completion/deadlines (20%)
Monthly meetings with Finance team to review results, provide insights for managing costs and areas of business requiring attention & action (20%)
Assisting in the daily administration of the Finance Team (10%)
Monitoring bank position, cash flow for funding requirements
Review of operational documents (LPO, Cheques and payment listings)
Ensure timely submission of monthly reviews, MRT etc...
Skills
Minimum Requirements
Middle management experience in Hospitality industry
Up-to-date knowledge of Finance/industry best practices
Business/strategic orientation
Interpersonal skills
Leadership orientation
Project management skills
Qualifications
Degree in Business or related field, with concentration in Financial Management &/or membership in a recognized Financial Body ACA, ACCA, CIMA or other similar professional qualification
Education
Degree in Business or related field, with concentration in Financial Management
Apply Now
Job Details
Company Industry
Hospitality/Tourism/Travel
Requirements
Employer (Private Sector)
Job Role
Accounting/Banking/Finance
About This Company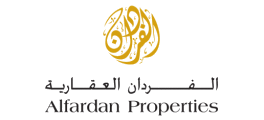 Alfardan Properties was originally conceived to look after our family's own properties, starting with small residential villas and apartments, before moving on to develop world-class multi-storey buildings. Extending our passion for luxury living, the company is now one of Qatar's leading luxury real estate developers with a superior portfolio that is often imitated, but never matched. Delivering on our luxury lifestyle promise, Alfardan Properties incorporates the latest in cutting-edge technology in each and every one of our high-end residences and commercial spaces. Blending elements of traditional Arabian architecture and design seamlessly with 21st century living, the Alfardan Properties portfolio bridges the best of Qatar's heritage, with the country's visionary embrace of what the future holds. The values set by Mr. Omar Alfardan are the foundations that guide our vision, allowing Alfardan Properties to reinterpret the definition of luxury living in Qatar, to create a stylish proposition that is an answer to the refined and evolving desires of property owners and tenants in Qatar. At Alfardan Properties, we are often an end-to-end luxury living solution for business owners and families, with many choosing both our top of the range commercial and residential offerings to ensure a stress-free lifestyle – a way of life we have trademarked as 'Alfardan Living'.
Similar Jobs