Upload
Alfardan Automobiles
Doha, Qatar
Posted 2019/06/24 14:08:30
Expires 2019-08-01
Ref: JB3928200
Job Description
Responsible for the achievement of the agreed sales volume
target and all other agreed qualitative targets as specified in
the quarterly target agreement process.
• Active Prospecting (Lead Generation); proactive and in
cooperation with the CRM department
• Lead follow-up / Sales Funnel process (in accordance with
dealership guidelines) on both Auto line and Sales force
• Prospect/Customer data transfer to CRM (data to be
processed in CRM, Lead Management system); the dealership
will ensure that all allocated prospects/customer remain with
the dedicated Sales Consultant
• Weekly update with Service departments on customer service
activities; complaints
• Supports the Brand Manager to achieve the Sales,
profitability, lead generation and quality objectives.
• Ensure a high and consistent level of communication between
Aftersales, Marketing, Finance, CRM and the Brand Manager
at the dealership concerning all Rolls-Royce sales activities.
• Achievement of quantitative and qualitative sales targets
• Prepare and carry out sales process as per defined dealership
standards
customer contact
- need analysis (+subsequent Lead Management/Follow-up
process)
- demo drive
- negotiation
- offer
- contract
- vehicle handover (delivery)
- post-delivery follow-up
- complaint management
• Participate in all proposed and agreed training activities (e.g.
Brand Behaviour, Product).
• Carry out customer retention activities
• Ensure and carry out customer complaint process (in
accordance with dealership guidelines)
• To conduct regular lost-sales analysis and deduction of
counter measures to minimize lost sales
• Ensure consistent data transfer (prospect, customer data) on
both Sales force and Auto line including all updates to Brand
Manager
• To define sales training requirements and ensure providing
proper coaching/training program.
• In-depth experience in luxury retail (ideally luxury
automotive retail)
• Alternatively, in-depth experience in premium automotive
retail
• Perfect understanding of needs/requirements and handling of
luxury customers
Skills
Technical Skills:
• Commercial/financial skills
• Marketing skills
• Sales administration
• Supply chain understanding
• Organizational – Computer skills
Social Skills:
• Self-confident in approaching ultra-luxury customers on an
eye-to-eye level
• Team player
• Initiative
• Problem Solving
• Influencing Others
Apply Now
Job Details
Company Industry
Automotive
Requirements
Employer (Private Sector)
Employment Status
Part time
Preferred Candidate
Nationality
Jordan; Lebanon; Syria
About This Company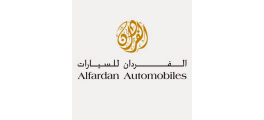 Established in 1996, Alfardan Automobiles is the official importer in Qatar for BMW and MINI. Its conveniently located landmark showrooms, are backed by a full complement of aftersales facilities fully equipped with the latest computerization in service and diagnostic tools and technologies. Alfardan Automobiles, with its extended business hours, the full support of BMW Group's Headquarters and experienced and fully trained staff; strives every day to be the leading service provider for the premium motorist. Since the launch of the first BMW showroom, Alfardan Automobiles has been expanding its investments to widen the availability of these brands across the fast growing State of Qatar.
Similar Jobs