Upload
Alfardan Properties
Doha, Qatar
Posted 2019/07/08 10:16:49
Expires 2019-09-06
Ref: JB3965093
Job Description
Supervises and coordinates the technicians to ensure that they provide high quality of engineering and maintenance services to existing properties.
Develops and maintains a preventive maintenance schedule program for applicable equipment and machineries.
Developing and implementing maintenance procedures and maintaining personnel records.
Arranges for and coordinates appropriate third-party contractor support as needed.
Researching and gathering information related to vendors, contractors, equipment and supplies.
Developing technical skills of his staff members.
Responsibilities
Ensuring smooth day-to-day operations of all properties especially relating to:-
Carrying out proactive preventive maintenance and inspections to ensure minimum breakage/disruption.
Dispatching maintenance work orders and technicians at a shortest possible time as per KPI requirements.
Monitoring staff daily activities and job completion.
Coordinate with Property Management to ensure tenant's satisfaction of maintenance services.
Daily check on equipment and have in each store an area with right quantity and spare parts.
Assist with related administrative and human resource issues of his team members.
Skills
Minimum Requirements
Requires good communication skills both verbal and written;
Maintenance tasks (70%), Supervision of Staff (30%);
Possession of a valid driving license is preferable.
Qualifications
An equivalent degree on related Engineering field;
A minimum experience of 5 years in maintenance supervision;
Highly developed team management skills;
Excellent technical skills with an ability to recognize electrical, plumbing, ventilation and mechanical malfunctions or equipment failures.
Flexible on responding to the demands of internal and external clients.
Remarks
Locally available with NOC
Education
An equivalent degree on related Engineering field
Apply Now
Job Details
Company Industry
Real Estate
Requirements
Employer (Private Sector)
Preferred Candidate
Years of Experience
Min: 5
About This Company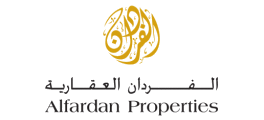 Alfardan Properties was originally conceived to look after our family's own properties, starting with small residential villas and apartments, before moving on to develop world-class multi-storey buildings. Extending our passion for luxury living, the company is now one of Qatar's leading luxury real estate developers with a superior portfolio that is often imitated, but never matched. Delivering on our luxury lifestyle promise, Alfardan Properties incorporates the latest in cutting-edge technology in each and every one of our high-end residences and commercial spaces. Blending elements of traditional Arabian architecture and design seamlessly with 21st century living, the Alfardan Properties portfolio bridges the best of Qatar's heritage, with the country's visionary embrace of what the future holds. The values set by Mr. Omar Alfardan are the foundations that guide our vision, allowing Alfardan Properties to reinterpret the definition of luxury living in Qatar, to create a stylish proposition that is an answer to the refined and evolving desires of property owners and tenants in Qatar. At Alfardan Properties, we are often an end-to-end luxury living solution for business owners and families, with many choosing both our top of the range commercial and residential offerings to ensure a stress-free lifestyle – a way of life we have trademarked as 'Alfardan Living'.
Similar Jobs