Upload
Alfardan Properties
Doha, Qatar
Posted 2019/07/08 10:10:36
Expires 2019-09-06
Ref: JB3965091
Job Description
Assists in the development and monitoring of company policies and procedures related to property management, and ensuring the physical asset and performance of assigned properties. Assists Property Manager and other supervisors with special projects and other related work.
Responsibilities
Implement and execute operational procedures;
Monitors, assists, and makes recommendations to improve property operations and reviews occupancy status
Establishes and coordinates a communication system between the other staffs to ensure appropriate monitoring and control of property issues and operations
Assists in the update, revision and/or development of forms, reports, and manuals relating to property management issues and operations. Ensures implementation as appropriate.
Keep a closed-loop communication with Property Managers and other Department Heads;
Communicate all relevant information, complaints, requests and feedback to the Property Manager on the spot;
Inspects the properties to ensure the highest standards are maintained; evaluates effectiveness and efficiency of maintenance and housekeeping operations;
Assists in the development and implementation of property management training programs
Report any incidents happenings with the property regarding operation to the Property Manager
Ensure proper shift handover procedure is being observed;
Meet and successfully accomplish projects/tasks given by the Property Manager within the predetermined deadline;
Wear proper uniform at all times and maintain standards of appearance, personal hygiene, behavior and discipline;
Aware of fire and bomb procedure.
Skills
Qualifications
Holding a University Degree in Hospitality / Tourism or similar
Required Experiences
Minimum 3 years of experience
Remarks
Arabic speaker is an advantage
Must be in Qatar with NOC
With hospitality experience
Education
Hospitality / Tourism or similar
Apply Now
Job Details
Company Industry
Hospitality/Tourism/Travel
Requirements
Employer (Private Sector)
Preferred Candidate
Years of Experience
Min: 3
About This Company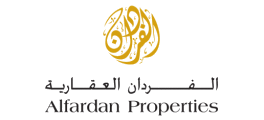 Alfardan Properties was originally conceived to look after our family's own properties, starting with small residential villas and apartments, before moving on to develop world-class multi-storey buildings. Extending our passion for luxury living, the company is now one of Qatar's leading luxury real estate developers with a superior portfolio that is often imitated, but never matched. Delivering on our luxury lifestyle promise, Alfardan Properties incorporates the latest in cutting-edge technology in each and every one of our high-end residences and commercial spaces. Blending elements of traditional Arabian architecture and design seamlessly with 21st century living, the Alfardan Properties portfolio bridges the best of Qatar's heritage, with the country's visionary embrace of what the future holds. The values set by Mr. Omar Alfardan are the foundations that guide our vision, allowing Alfardan Properties to reinterpret the definition of luxury living in Qatar, to create a stylish proposition that is an answer to the refined and evolving desires of property owners and tenants in Qatar. At Alfardan Properties, we are often an end-to-end luxury living solution for business owners and families, with many choosing both our top of the range commercial and residential offerings to ensure a stress-free lifestyle – a way of life we have trademarked as 'Alfardan Living'.
Similar Jobs